Grime Fighters - High Pressure Cleaning Services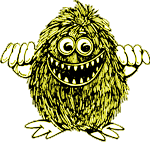 Contact Us
List of Grime Fighters' Services
Protective coatings
Bio-degradable chemicals
High rise building cleaning
Eco friendly cleaning
Swimming pool surrounds etc
Paint removal and stripping
Fire and smoke damage removal
Commercial, Domestic building cleaning and factory cleaning
Hot water blasting & bio-degradable chemicals
Driveways , Patio's and Pergola pressure cleaning
External and internal cleaning of floors, walls & ceilings
With over 20 years of industry experience Grime Fighters are the people to call when you want high pressure cleaning in Perth. Grime Fighters is one of the only companies in Perth which specialise in hot water, high pressure cleaning.
We have our own trucks, which have truck mounted hot water machines, both holding approximately 2000 litre water tanks with two hours of running time without main water supply, to tackle out the way jobs e.g. wet-sandblasting, graffiti, also two trailer mounted hot water machines to manoeuvre into tight spaces, where the trucks are unable to reach, which means a more flexible and faster response time.
Grime Fighters service both metropolitan and regional areas (as far as Bunbury and surrounding areas) including commercial and residential clients. Our services include;
At Grime Fighters we are happy to tackle any job; from large jobs such as machinery degreasing and workshop cleaning to smaller jobs including, graffiti, oil and mould removal on your house. After we have removed the graffiti we can apply a protective coating which ensures that graffiti is easier to remove in the future.
All of our friendly staff are fully trained and have current police clearances, so you can be guaranteed that you will receive professional service and advice, every time.
Contact us for more information about our services.